Great discoveries involve the cooperation of many minds - Alexander Graham Bell
Being ok with choice and uncertainty is important for analysts – it should be in the person profile of our job spec!
Because there are sooooooooooo many different approaches to analysing data, there are lots of choices to make! Decision made, it's time for uncertainty to strike because while you're often right, you're also always wrong thanks to the wide variety of methods available!
Selecting an appropriate analytical method for your data can be tough, especially when working from home, unable to turn towards a colleague and ask for a second opinion. With some types of analysis, there's always a little bit of doubt about whether your approach is the right one or not, and that's where reaching out to other people can put your doubts at ease!
The recent ecda project on alleged perpetrators of domestic abuse that I took part in was a valuable experience in collaboration, there were two things I particularly enjoyed about it (I also loved trying a new analysis method, but that goes without saying!):
The fact that it allowed me to participate in a 10-day challenge (which I have been looking forward to since I learned about this way of working)
And that I got to meet the ecda Methods Board
The common thread, people chipping in their time and know-how to deliver the highest quality insight!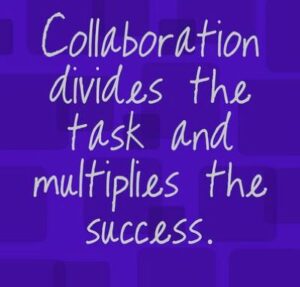 The 'challenge' style approach ringfences dedicated time for data and subject matter experts from ecda's three core partners, the University of Essex, Police and ECC to join together, apply and share their different skills and experiences to analyse the data and generate insight. It was such a great opportunity to get new perspectives on my work, and I learned a lot from working with data colleagues from other organisations.
This approach enabled me to have confidence in the clustering analysis I needed to deliver within this project, an analysis method I'd never done before. By presenting a plan, and then my initial findings to senior colleagues in the ecda Methods Board, I got some really valuable input, and some helpful check and challenge from people who are well respected in the data field and know what they're talking about!
Having the time to discuss data with my peers and to debate the different approaches initially felt like a luxury, but now I've done it it feels like a necessity! It's not just about seeking assurance; its genuinely interesting to consider the possibilities and having others to bounce ideas around with enables you to stretch your thinking, share and receive knowledge and seek out new methods to try!
This was exactly the case for one of the questions this project was trying to answer: Are there common groups of alleged perpetrators of domestic abuse in Essex and do they differ in different areas of the county? The information we had within the dataset on domestic abuse contained different characteristics of the suspects and using these we set about finding out whether it was possible to determine and classify types of behaviours towards which different support services could be targeted.
One analysis method that allows the separation of objects within a dataset into groups based on how similar they are to each other is cluster analysis – so it seemed like the perfect approach for our question! As I'd never attempted cluster analysis before, I spent a few of the 10 days we had for our challenge learning about this method and the MANY different ways in which it can be done. This was the stage during which my interactions with the ecda Methods Board were most important – choosing the right clustering method can be very tricky and involved testing different models.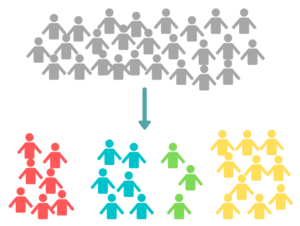 However, by combining what the data was telling us with the recommendations of colleagues and advisors, grouping alleged perpetrator behaviours into different clusters became possible! Choosing the right model was the most challenging part, after this all it took was finding the right code to use in RStudio. Clustering, depending on the size of your data, can end up taking a very long time for computers to run, so after some waiting (during which I kept my fingers crossed R wouldn't decide this was too much and crash!), the dataset was divided into different groups with distinct characteristics. Our commissioners told us that seeing the insight presented in clusters really highlighted the targeted prevention opportunities enabling them to revisit the evidence base for effective interventions to identify what works best.
Working on this ecda project really showed me how important it is to consult with others and to always think twice about your approach. Trying out new analysis methods can be very fun and making sure you go about it the right way using advice and experiences from others makes you feel confident when you finally share the results that come up on your screen - once R finishes running its code!