About a year ago, I was beginning to tell people about the job I was going to start in October as the Head of ecda. The idea of an Office of Data Analytics (ODA) isn't very well known, even among public sector data geeks. And ODAs don't all do the same things and not in the same way. I ended up with an elevator pitch about how ecda were bringing together data from different organisations to bring new insights to wicked issues in public policy.
At the time, I was aware that bringing data from across organisations is harder than it might sound. There are all sorts of challenges in data sharing, including helping organisations access their own data, finding ways of linking datasets and gaining an appreciation of the intricacies of the data. But one of the biggest hurdles to be overcome is information governance – or IG as people call it, usually while rolling their eyes.
But good IG is essential – both to comply with the law and also to reassure people that their data is being used fairly.
Because we are often using data about individuals (albeit in a way that they can't be identified) most of our projects require two process steps: the generation of a Data Protection Impact Assessment (DPIA) and the creation of an Information Sharing Agreement or protocol. These processes can take quite a long time – primarily as we are working with different organisations that have different ways of doing things and different attitudes to risk and data sharing.
We've looked at how others manage IG across different organisations. Suffolk ODA has designed a common process for DPIAs across all organisations they work with. In London, following coordinating work by the London Office for Technology and innovation, boroughs have committed to a six-step, IG process involving online systems and common tools. Within Essex, the Whole Essex Information Governance Forum (WEISF) has brought together IG professionals from many organisations across the county and standardised some processes.
As we move forward, ecda wants to smooth out information governance so that the processes are completed as quickly as possible and, importantly, without duplication of effort. To get there we will work with WEISF and others across the system to identify the blockers and find solutions that make IG easier.
But there is an additional element that we need to manage. Ultimately, a senior person needs to be convinced to sign off the IG paperwork. On occasions, organisations have displayed some hesitation in sharing data – one respondent to our work on asset mapping suggested that fear of data misuse was a driver of caution. On the face of it, not sharing data feels like the risk-free approach. However, the benefits of data sharing are potentially great in increasing our understanding of the problems our residents face. So, the risks of not sharing data can be large in terms of missing opportunities to intervene early and improve outcomes.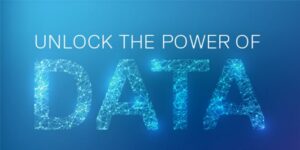 At the start of the pandemic, local public bodies moved quickly to share data to identify and protect their most vulnerable residents, proving what could be done if the desire was there. To make the best use of our data, we need to capture that spirit. Instead of instinctively reacting with reasons not to share, the first reaction of leaders should be to say "yes" to data sharing and to find ways of making that happen fairly and lawfully.
Through our senior sponsors, ecda is opening discussions with senior leaders across the county about increasing the commitment to the use of data and analytics across the county's public services. A key element of this commitment will be for organisations to expect to share data with partners.
ecda is founded on the belief that making greater use of data and analytics leads to improved decision making and, ultimately, better outcomes for citizens. We're creating the conditions that allow organisations to maximise their use of data – and  building an environment where sharing data ethically is seen as the norm and made as straightforward as possible is a key part of the equation.