Inspired by the Olympics for this week's blog we thought we'd share our experience of running sprints!  
Thankfully for us there's no requirement for trainers, or a track, however, to cross the finish line of an ecda sprint we are required to embrace our inner Olympian. Success is achieved by our 'can-do' state of mind, adopting the right behaviours, planning and preparation, overcoming challenges and maintaining focus. And our reward? It's not about bringing home the gold, instead it's about achieving our shared ambition to protect vulnerable people and prevent them from harm.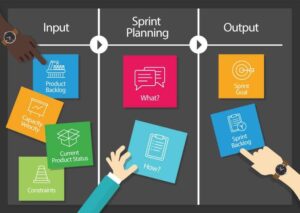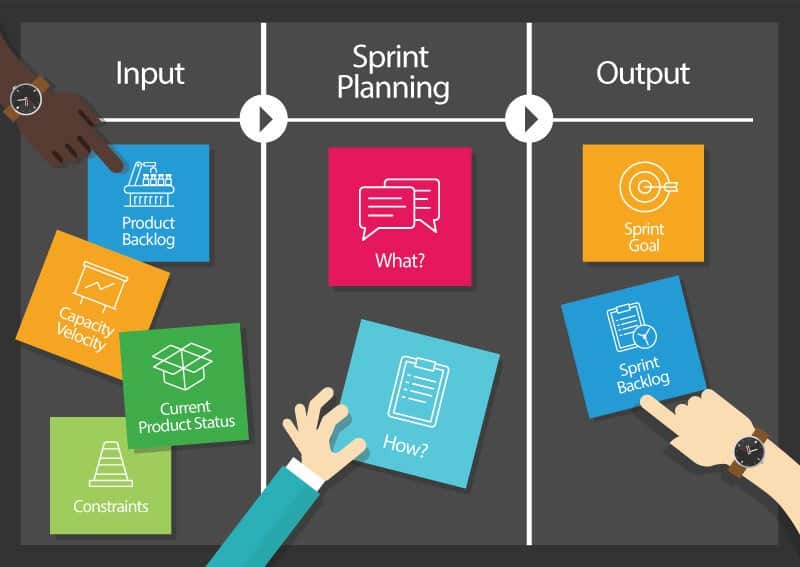 Setting ourselves up for success
As a partnership between Essex County Council, Essex Police and the University of Essex, ecda is a multi-disciplined team spread across three organisations that come together with a set of shared objectives, and ultimately united by a philosophy "for new results, try new methods". As individuals we often find ourselves spending too much time on email, participating in too many meetings, and the reality is that we sometimes struggle to find the energy to focus on innovation. Working in sprints is our solution to creating and protecting some time and space to collaborate and implement new ways of working.
We've adapted agile principles to best serve our programme, and we've chosen to run our sprints over four weeks. As a team, we assign activities from our backlog as our project and programme objectives for the month - striking a balance between achieving and challenging ourselves. Together we combine the lessons from the previous sprint retrospective with stakeholder feedback, and our priorities for ecda, so that we set the scene for a new sprint. Learned, Loved, Lacked are the three perspectives we use to reflect upon the time we have invested, and being honest about any backlog is important to enable us to refine and plan a fresh sprint. 
We've learned that the trick to a good sprint plan is to define an outcome, build a 'just enough' plan for the next sprint, avoid trying to account for every minute of the sprint and instead focus on what will be different at the end of the phase. For us this method of working allows us to be agile enough to respond to our 'learning by doing' way of working, flexible enough to solve complex problems that often extend across multiple organisations and allows us to plan according to fluctuating capacity available within our operating model.  
At the end of every sprint, we produce a summary of activity in the form of sprint notes to communicate our progress across ecda's core members within ECC, Police and the University of Essex. These are an opportunity to recognise progress, identify blockers that colleagues can support us to solve in the new sprint, and keep us motivated and focused on goals that achieve the ecda strategy of developing the capability, culture and capacity to deliver great data projects.  
July's highlights
In our July sprint we presented new insight on the behaviours and patterns of perpetrators of domestic abuse to the Southend Essex Thurrock Domestic Abuse Board (SETDAB) who commissioned the project to inform how we design and deliver services to support the Domestic Abuse Act 2021 that became law in April and made it a statutory requirement for local authorities to provide support and services for perpetrators as well as victims of domestic abuse and their children. 
The project analysed Essex County Council and Essex Police data to achieve a detailed understanding of what commonalities alleged perpetrators of domestic abuse share. The insight, presented to SETDAB on 15 July, will now be taken forward by the Board and provides an additional lens to their existing strategy.
"The insight illustrates the complexity of needs in a very powerful way and presents the incredible opportunity to take forward some targeted interventions as a partnership," said Jane Gardner, Deputy Police, Fire and Crime Commissioner and Chair of SETDAB. 
July also saw the addition of new resource for ecda with Duncan Taylor joining the team to lead a system wide strategy to develop shared capability for data projects that enable evidence led commissioning. Martine Clark was also appointed as the new Chair of the Data Ethic Committee (DEC). The DEC met on 20 July to consider a new project currently being scoped by ecda, health, Fire and local authorities to support vulnerable residents. As an independent committee the DEC's role is to ensure data ethics is embedded in every stage of partners' work to join and analyse data, and that all data projects are in the public interest. Members of the DEC translate key public law and human rights principles into practical considerations and guidance that can be addressed by ecda to drive forward innovation and collaboration that delivers real value to citizens of Essex. You'll hear from both Martine and Duncan on the blad in the coming weeks as they share some of the pieces of work they are currently focusing on.  
Take a look at our July sprint notes here to see what we've achieved in the past four weeks, what our ambitions are for the August sprint, and to see our detailed project lifecycle that guides us through delivering an ecda project!
We'll be sharing our sprint notes regularly through the blog, you're welcome to download and use the template.